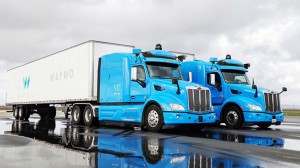 The car company NEVS and the technology form Phantom Auto are to collaborate on autonomous vehicle technology, specifically in working on designs to help make vehicles safer.
NEVS is a leading Swedish electric vehicle manufacturer (and formerly Saab Automobile), is working on its own autonomous vehicle. A decision has been taken to use Phantom Auto's teleoperation safety technology. This is with a view to manufacturing a safe electric autonomous vehicle.
With the new partnership, Phantom Auto, who are located in Silicon Valley, California, U.S, have a system that allows for a remote human operator to drive an autonomous vehicle when it encounters a scenario which the self-driving car cannot handle on its own. This enables the safe and rapid deployment of the car.
Through this, NEVS is aiming to become a pioneer in vehicle mobility and to challenge more established rivals. As Stefan Tilk, CEO of NEVS, comments to TechCrunch: "Our AVs must be able to drive from any point A to any point B, which means driving through all edge cases they experience on the road, such as inclement weather, road work, and any other road obstructions."
Source: http://www.digitaljournal.com
Source of image: Waymo
You can read the original article here.